4 Steps to a fresh, clean, healthy carpet
If you're thinking about having your carpets cleaned, we encourage you to follow these four steps:
Step #1:
Make a commitment to yourself to get your carpets cleaned.
The longer they remain dirty, the sooner they'll wear out. Industry testing shows that you can have up to one full pound of dirt in a square foot of carpet before it begins to look dirty. This dirt is abrasive and wears down the fibres and substantially shortens the life. Many warranties require at least an annual cleaning by a professional to be honoured (check your own warranty to see your requirements, and if they specify the type of cleaning method to keep your warranty in effect).
Another necessity of regular cleaning is to remove the contaminants besides the "dirt" that gets trapped in your carpet's fibres. The longer you wait to clean, the longer you have to breathe all the pollen, fungus, pet odours, dust mites, and chemicals that hide in your carpet.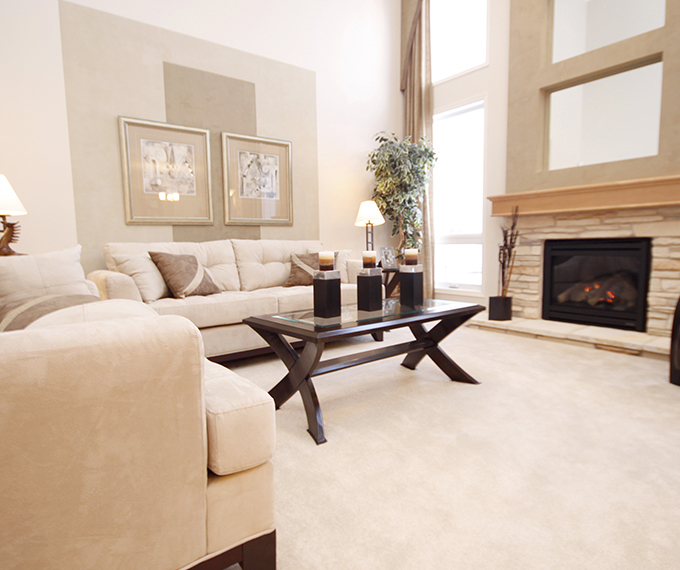 Step #2
List your objectives.
Is the health of your indoor environment highest on your list, so that you would want a company that is using the proper equipment and method to address your concerns? Do you want only the dirt removed – something you could do with a rented shampooer – or are you concerned about removing other contaminants (bacteria, pollen, dust mites, mould spores)? Do you want to work with an honest, reputable company – or are you willing to risk working with the company that offers you the lowest price – knowing that the company might not be in business tomorrow and might not be safe to let into your home?
Step #3
Ask questions.
The way you learn about a company is to ask specific questions and listen carefully to the answers. Here are nine questions to ask a carpet cleaner to help you feel more confident about the one that you choose:
What method of carpet cleaning do you recommend for my needs?
What type of equipment do you use to clean carpet, and what are your cleaning steps?
How often should I get my carpets cleaned?
What training have you had in cleaning carpets?
Are you a member of a Trade Association or other professional organization?
Are you and your technicians certified by the NCCA or IICRC, and can I see your certification certificates?
Do you guarantee your work?
Are you insured?
Do you have any references of clients or businesses who I can call regarding your work?
Step #4
Once you're satisfied that you're working with an honest, competent professional, invite him to your home and ask for a specific quotation in writing. A written quotation gives you the assurance that you know exactly what your job will cost – no surprises.