Carpet + Upholstery cleaning + Maintenance
Welcome to Country House Carpet Care a professional cleaning service for the cleaning and maintenance of carpets and upholstery founded on the principle that "We Must Clean for Health".
Based on this concept, you will find that all of our services are carried out methodically and intelligently, and above all, with the highest standards of quality and safety in mind. All of our services receive my personal attention and supervision. We sincerely hope that you will give us the chance to prove ourselves to you – we know we will always deliver exactly what we promise.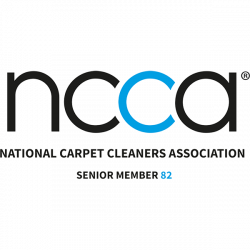 The NCCA Establishes minimum standards within the carpet and upholstery cleaning industry. Provides training for members in order to achieve the above and keep members abreast of developments such as new chemicals, equipment and new fibres and materials. Ensures that members have adequate public liability insurance. Provides an advisory service to assist with problems and handle complaints smoothly and promptly, thus ensuring that all members live up to the Association motto "Service with Integrity".
"Your valuable carpets and upholstery are safe in our hands"
Why regular cleaning is necessary Just as the clothes we wear need regular washing to keep them fresh and hygienic, so carpets and upholstered furniture require periodic cleaning. Accumulated soil and grit are major causes of reduced carpet and fabric life, and enable destructive and health harmful mites and bacteria to work unchecked. Cleaning costs are minimal when you consider the replacement cost of carpets and furnishings, so regular cleaning makes economic sense too.
How we do it?
There are several methods used, but the aim of all is the same; to remove as much of, if not all, the accumulated dust, grit and general soiling as possible. Regular vacuuming is a fundamental part of 'housekeeping', but more specialised equipment and knowledge are required in order to clean properly. There are several cleaning methods, the choice depending on many factors, but mainly on the type of article, its construction, age and condition, the degree of soiling, its location and the time available for the cleaning to be carried out. The most common methods are shampooing, hot water extraction (often inaccurately referred to as steam cleaning) and the use of impregnated compounds which are brushed into the carpet and subsequently removed with a vacuum cleaner. We have the experience and expertise to recommend the most appropriate method of achieving the best possible results, whatever the circumstances.
Where we do it?
Carpets and upholstery are cleaned on site in your home. We ensure that the carpets are correctly fitted, and that any possible problems, such as weak or damaged seams, are pointed out to you, and any remedial work arranged before work starts. The area concerned should be as clear as is practical, and left clear until the carpet is dry. Drying times vary with the type of carpet, the method used and the weather, but we can give you an accurate assessment at the time.
Upholstery
All upholstery is carefully inspected prior to cleaning. We then decide on the most suitable process according to the type of material and degree of soiling. As an NCCA member we will advise you how to assist in preparing the area for the furniture cleaning but every care will be taken to protect the floor covering and surrounding furniture.